17th June
http://i259.photobucket.com/albums/hh301/MikuriPuri/GIF/angstgif.gif

Since fucking Tumblr has fucking gif restrictions.
12th June
I might as well let you guys know I'm in John and answering stuff over at my John Blog. 
11th June
GUYS. HOLY CRAP. THEY LOOK AMAZING! AND THE WALLPAPER AND THE BOOKS …. I CAN'T….

Oh my gosh! Little Clay Watson, chill out! It's okay!
They're….so adorable…..
7th June
Based on this wonderful post:

Plot Twist: Sherlock and John are totally gay and hopelessly in love, but everybody assumes they're just friends.

'I'll take this candle off the table it's too romantic'

dying
3rd June
 

Oh, hey, let me SOURCE that for you.  
 
2nd June
I love it when my gifs don't upload.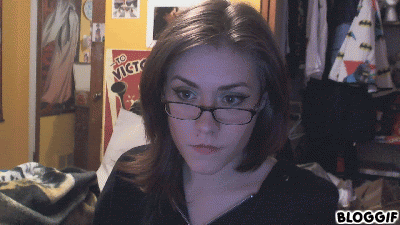 SO Yes. Instead of sitting here and becoming crippled by depression I think I'm going to go shower off my Loki make-up and then get into John. (Even though I still don't have an accurate wig)
Why John? Well you see, I made a John Watson Ask/Rp blog last night!
http://tea-and-jumpers-and-not-gay.tumblr.com/
You guys should go send me some asks or something so I actually have something to do by the time I get into John.

(I'll most likely be answering asks in GIF format; because I just love doing that…because the best part of John is his expressions.)

 
21st May
HERE IS A DISTRESSED JOHN WATSON CHIPMUNK

I need this on my ipod. the audio. omg.

SQUEALING

SO CUUUUUTE

JAAAAAAAWN ;~; <3

Help…cannot…breathe…

I'm making no apologies for blogging this again …….
That shouldn't be so fucking cute. It really shouldn't be.
20th May
Nothing Ever Happens - a John Watson Fanmix
[DOWNLOAD]

1. Army Dreamers by Mary Dillon
2. Nothing Ever Happens by Del Amitri
3. Please Don't Go by Barcelona
4. Hamburg Song by Keane
5. You Found Me by the Fray
6. Come Home by One Republic
7. Last of Days by A Fine Frenzy
8. Dead Letter and the Infinite Yes by Wintersleep
9. Ghosts by Broken Records
10. Holiday by Green Day
11. This is War by 30 Seconds to Mars
12. Man Inside by Shirock

 Second in a series of fanmixes inspired by Sherlock characters